i totally didnt update about the Fall Out Boy!, Gym Class Heroes, Cute is What We Aim For, and The Plain White Ts concert in Roanoke that me Cullen and Lauren went to for Cullens Birthday.

well, it was freaking amazing.

i still havent really gotten around to editing any of the pictures and stuff. ( i took 2 gigs of picture and video)but i have these two pics to post for now.



there is Pete Wentz of Fall Out Boy being, well, Pete.


and a shot of The Plain White T's (who were AMAZING!)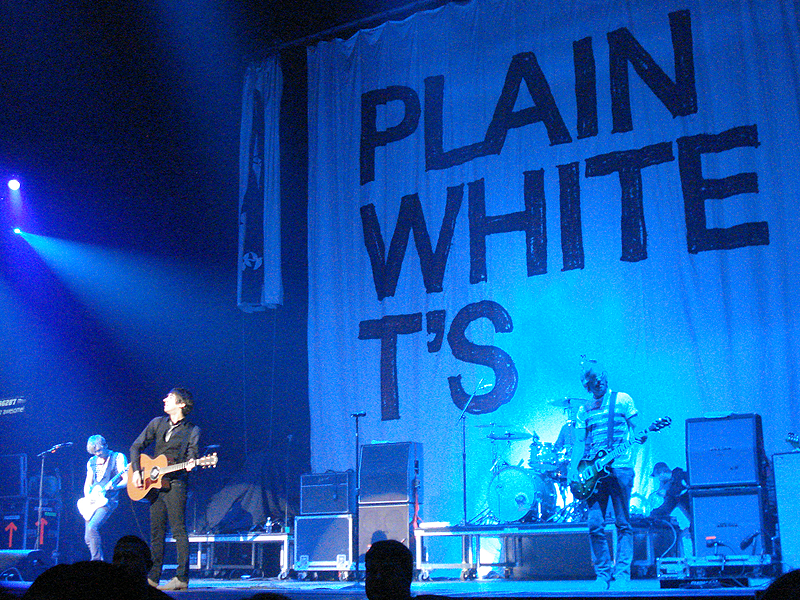 more to come.